Coffee with Nick V 024: quick thoughts, Sainte-Chapelle, Rothschild and Rogan

as a reminder, I'm @nickvitucci on Twitter👋 and you're receiving this because you subscribed to this newsletter at coffeewithnickv.com or from an article on nickvitucci.com.
---
hi friend,
if you didn't see my email last week, i wrote some quick thoughts on over-optimizing.
i've also recently published these other quick thoughts that you may be interested in:
---
interesting things

Sainte-Chapelle
Sainte-Chapelle is a chapel attached to the royal palace of France (otherwise known as Palais de la Cité). the palace was the residence of the Kings of France until the 14th century.
Sainte-Chapelle is French for Holy Chapel. it is a beautiful, Gothic style creation that was completed in 1248.
the buildings of today really miss the bar in regards to beauty. they are so far off from the old creations of yesterday. take a look at the pictures below of Sainte-Chapelle in comparison to The Jubilee Church (Rome) built in 2003:
Sainte-Chapelle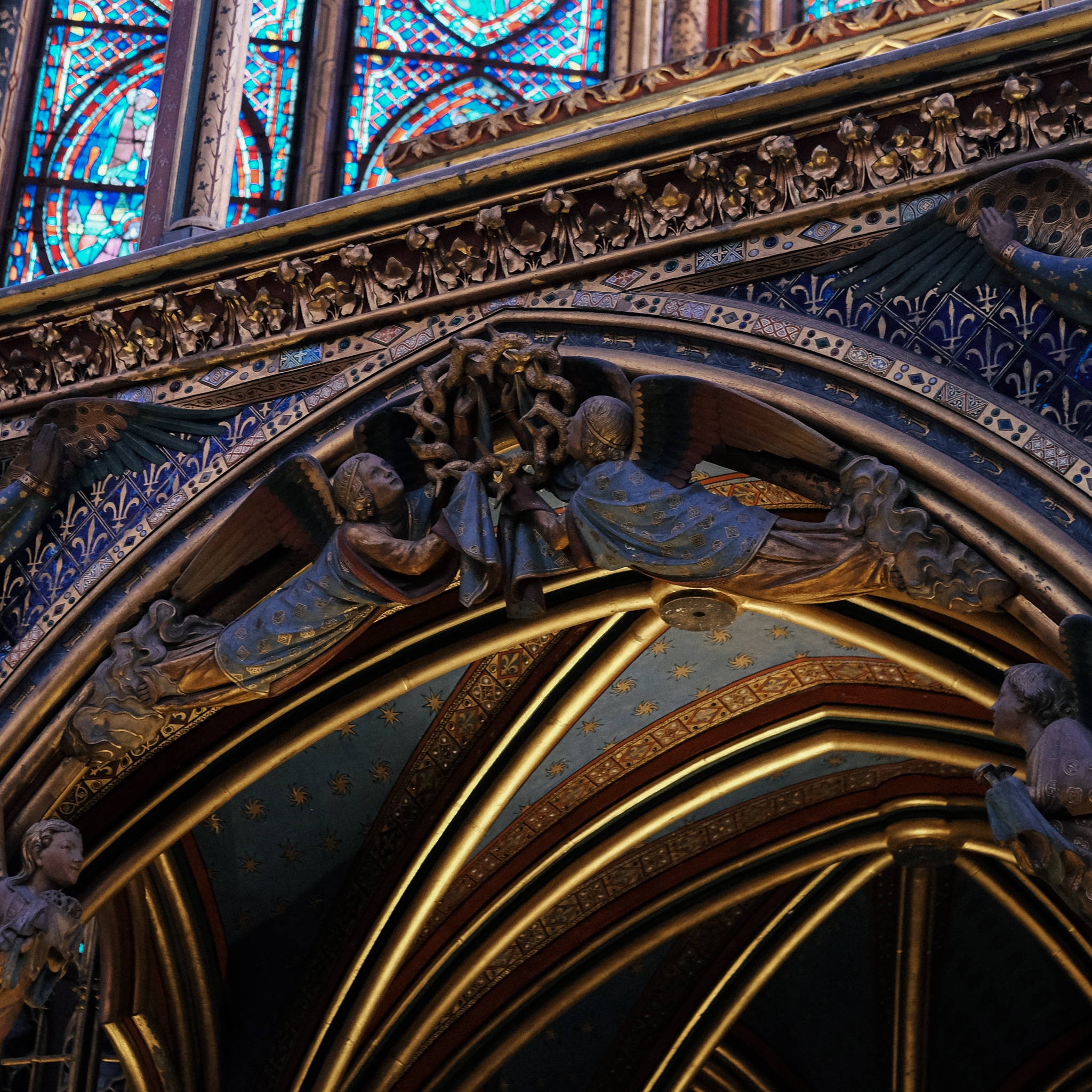 The Jubilee Church
crazy, right?
great walk-through of Sainte-Chapelle by Khan Academy: https://www.khanacademy.org/humanities/medieval-world/gothic-art/gothic-art-in-france/v/sainte-chapelle-paris
---
Rothschild Family

i stumbled upon some information (and conspiracies) about the Rothschild Family. their documented history appears to start in Frankfurt in the 16th century. their name derives from the family house, Rothschild, built by Isaak Elchanon Bacharach in 1567. they are said to be the richest family in the world – controlling some ridiculous amount of money. most figures i found seemed to be conspiracy, north of $50 trillion seemed to be the popular vote.
the Rothschild's amassed their wealth through establishing international banks. today their interests also span real estate, mining, energy, mixed farming and agriculture.
like i said, lots of conspiracy around the family, so i hate to actually link anything, but do some digging and see what you come up with. you may go down quite the rabbit hole…
---
Joe Rogan on Spotify
you may remember the deal Rogan and Spotify made back in May (seems like forever ago, right?). he agreed to an alleged $100 million licensing deal of his podcast The Joe Rogan Experience. well, it officially debuted on the platform.
this is a huge move in the podcast world. i'm curious to see how Apple and other big tech companies respond. i'm also curious to see what happens with other small and more indie podcast players such as Overcast, Airr and Breaker. i imagine they'll have a much more difficult time finding traction and keeping their user-base on the simple fact that so many podcast listeners listen to Joe Rogan and may consider Spotify to be their app of choice.
though, there has been some further drama around the move because Spotify has neglected to upload select JRE episodes featuring controversial guests. some of those episodes include conversations with Alex Jones, Milo Yiannopoulos, Gavin McInnes, Sargon of Akkad, Mikhaila Peterson and others.
Joe had previously stated that "It's just a licensing deal, so Spotify won't have any creative control over the show. It will be the exact same show. We're going to be working with the same crew doing the exact same show."
obviously when dollars are exchanged (especially of this size) there are criteria that have to be met and rules that have to be followed, so some freedoms are given up – let's see how this plays out!
---
interesting quote i came across
"Stay away from negative people, they have a problem for every solution."
---
that's all for this week.
until next time,
Nick V
ps if you like what you've read, please share with your friends. they can sign up for the list here. also, i always welcome recommendations of any books, podcasts, movies, etc. let me know!
Unsubscribe | Update your profile | PO 7642, Wantagh, New York 11793