Coffee with Nick V 018: kitchen hack, $3 Trillion and an FDR quote

as a reminder, I'm @nickvitucci on Twitter👋 and you're receiving this because you subscribed to this newsletter at coffeewithnickv.com or from an article on nickvitucci.com.
---
hello,
i hope you're having a great week. it's a hot one here in NY – the humidity has been crazy high, but i can't complain, i'd much rather the heat than the cold.
enjoy the rest of your week!
---
interesting savings & kitchen hack
i was doing some organizing in the kitchen and remembered a cool little hack i wanted to share with you.
if you cook regularly and are at all interested in cutting costs then i think you'll enjoy this one.
instead of throwing away your seasoning and spice shakers, buy the seasoning in bulk and refill them!
this may seem obvious to many of you, but i swear i don't know many others who do this.
take a look at this example: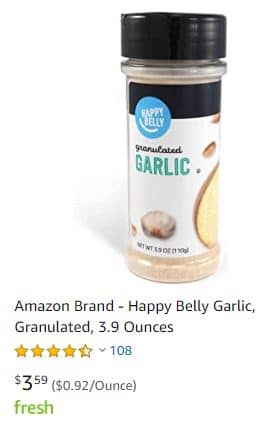 3.9 ounce garlic powder shaker from Amazon for $3.59
now, let's price-out the refill container: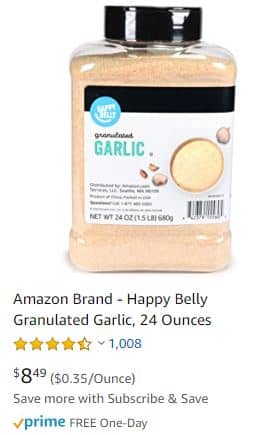 24 ounces of garlic powder for $8.49.
you would have spent ~$22 on 6 individual (3.9 ounce sized) shakers to hit the 24 ounces the big container holds.
and that's only the garlic powder. don't forget about your salt, pepper, onion powder, rosemary, crushed red pepper and your array of other tasty seasonings. big savings all around!
pro tip: use a foldable funnel to funnel the seasoning from the large container into the shaker.
---
interesting things i consumed

guess what company Social Capital predicted would be the first $3 Trillion company (by 2025)
did you guess?
.
.
.
yep, Amazon.
this deck was put together in 2016 by Social Capital and it does a great job breaking down Amazon's revenue. what Amazon has been able to do and continues to do is extremely fascinating. the bets that Jeff Bezos makes have continued to pay off in a huge way.
as a side, i really enjoyed this clip of Bezos too. he talks about senior executives and how they are paid to make a small number of high quality decisions each day. he says he strives to make three good decisions per day and that the results of his decisions reveal themselves 2 or 3 years in advance. well, they definitely seem to be making the right decisions…
link to Social Capital deck: https://www.valuewalk.com/wp-content/uploads/2016/05/palihapitiya_sohn.pdf
link to Jeff Bezos clip (3 min): https://www.youtube.com/watch?v=kfY3uRCvEMo
---
another nugget from The Boron Letters
putting aside the marketing and copywriting advice that Gary Halbert gives in this book, the life lessons he writes are some of the best too. this one in particular speaks to staying the course: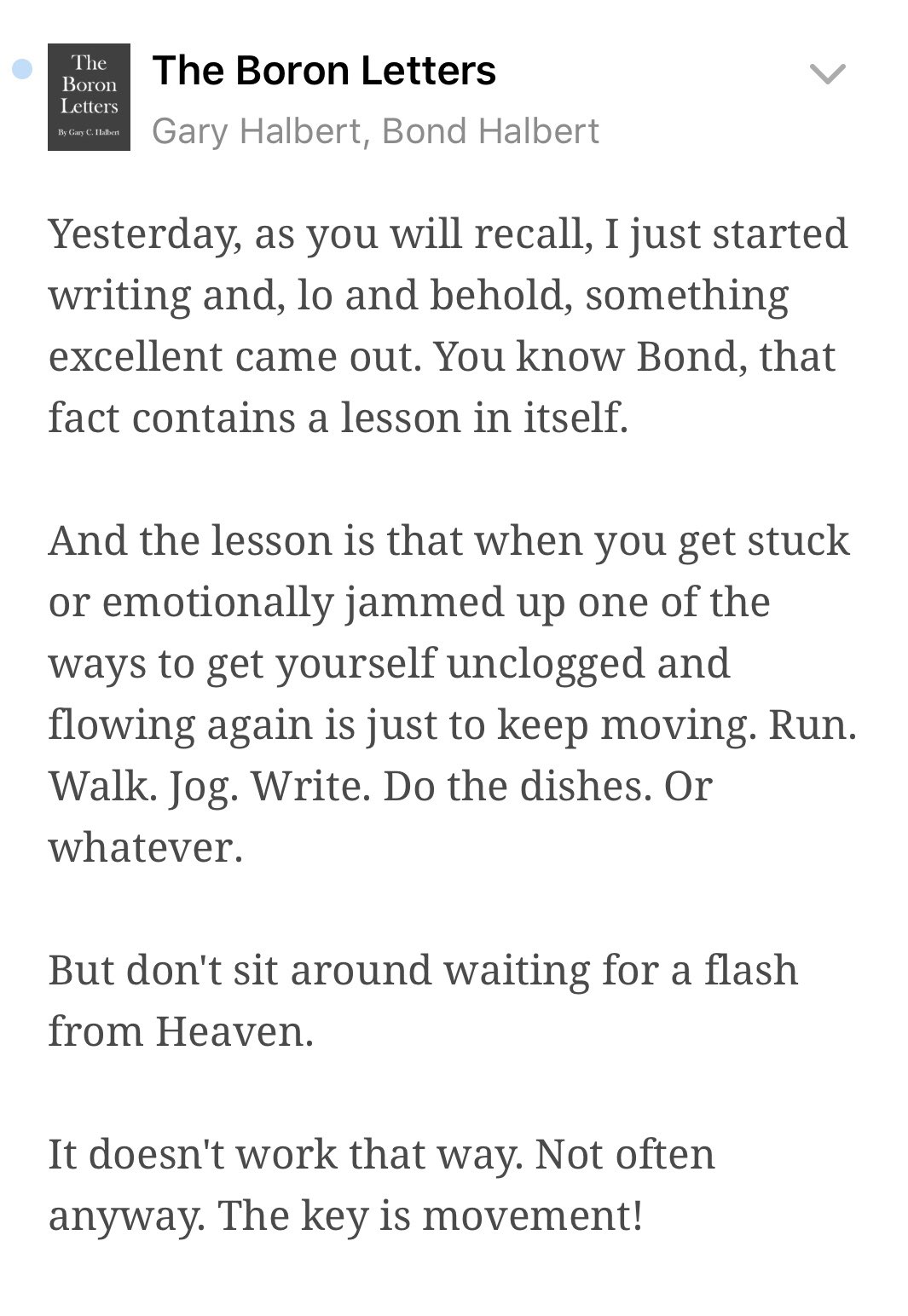 ---
interesting quote i came across
"The only thing we have to fear is fear itself."
– Franklin D. Roosevelt
---
that's all for this week.
until next time,
Nick V
ps if you like what you've read, please share with your friends. they can sign up for the list here. also, i always welcome recommendations of any books, podcasts, movies, etc. let me know!
Unsubscribe | Update your profile | PO 7642, Wantagh, New York 11793