Coffee with Nick V 017: New York Times, the Bronco reincarnated, dark web price index & the library

as a reminder, I'm @nickvitucci on Twitter👋 and you're receiving this because you subscribed to this newsletter at coffeewithnickv.com or from an article on nickvitucci.com.
---
hello,
welcome to Coffee with Nick V 017.
not quite sure what Coffee with Nick V is supposed to be, but i think maybe a place that houses the very stories, videos and articles that i'm either reading, watching or writing.
it will continue to morph in some way as the weeks go on.
of course, if you find it to no longer suit your needs, don't feel obligated to stick around.
thanks in advance for reading and enjoy the rest of your week!
---
interesting things i consumed
Bari Weiss of The New York Times: resigned
up until yesterday Bari Weiss was an op-ed staff editor and writer about culture and politics at NYT. Weiss was hired in an effort to broaden the ideological range of its opinion staff after the inauguration of Trump.
in June, Weiss spoke about the "civil war" within the Times — which sparked in June after the resignation of James Bennet. she explained that it was a war fought between the young "social justice warriors" and the older "free speech advocate" staffers.
Weiss said the news organization has no longer welcomed new ideas and that a new consensus has emerged that "the truth isn't a process of collective discovery, but an orthodoxy already known to an enlightened few whose job is to inform everyone else".
very disheartening to read that.
her departure is more than a loss for the paper, but also a loss for the curious who have a deep interest in the exploration of ideas about today's most challenging issues.
you can read her resignation letter here: https://www.bariweiss.com/resignation-letter
---
reincarnation of the 1960s Ford Bronco
Ford has re-birthed its iconic Bronco line. it revealed a three-variant lineup which includes a two-door version (the most direct link to the admired Bronco of the past).
the original Ford Bronco of 1966 was actually a small SUV (by modern standards). the models that reigned from '78 to '96 (when the Bronco was retired) were much larger in size. the base two-door 2021 Bronco is loner than the '66 original, but much more compact than the "big Bronco" ('78 – '96).
all three models look bad ass. i'm looking forward to seeing these on the road.
check out this commercial of the Bronco that Ford just released. it features Jimmy Chin, the director of the 'Free Solo' documentary.
link here: https://www.youtube.com/watch?v=mr_unurW_w8
---
dark web price index (2020)
your Netflix account was compromised?
can't get into your PayPal?
sounds all too familiar, right?
well, your stolen logins are trading on the dark web for pennies on the dollar. stolen AMEX's and Mastercard's are selling for $35 and $15 respectively.
high quality US driving licenses are selling for $550. can't afford such a steep price tag?
then how about one of "average quality" for $70?
i stumbled upon this dark web price index and thought it was interesting. anyway, this is the sort of thing that's cool to read about, but not cool to partake in. link below, happy shopping 😉:
source: https://www.privacyaffairs.com/dark-web-price-index-2020/
---
the library & Libby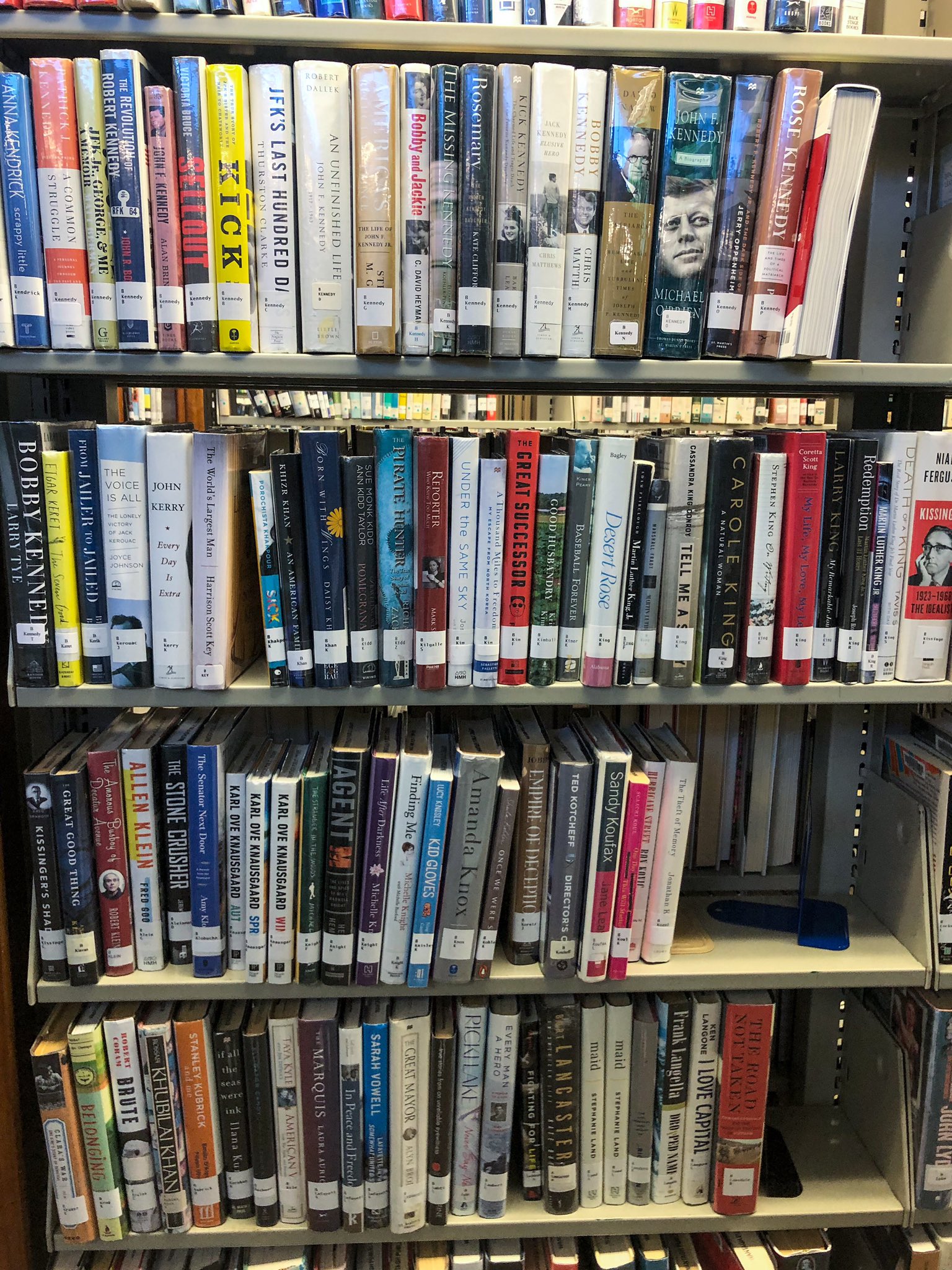 i went to my local library yesterday to renew my card (it had been long expired). i first got this card nearly 20 years ago!
while inside i was brought down memory lane of taking trips to the library to read Dr Seuss and look through 'I Spy' books…
there was a lot less worry then. at least it felt that way.
perhaps those are the books i should have photographed.
anyway, the reason i mention the library is because there's this really cool app called Libby that allows you to borrow digital books from your library. you can even borrow the audio book version.
if you're interested in getting started on Libby, but don't have a library card then you should check with your local county. from the brief research i did, it looks like they sometimes supply residents with a free digital library card.
Libby for iOS: https://apps.apple.com/us/app/libby-by-overdrive/id1076402606
Libby for Android: https://play.google.com/store/apps/details?id=com.overdrive.mobile.android.libby&hl=en_US
---
vegetable garden update
you may remember that i shared my 2020 vegetable garden plans here.
well now, 2.5 months later, we've harvested the green beans at least 6 times and are starting to harvest the cherry tomatoes.
if you're interested, here are some pictures: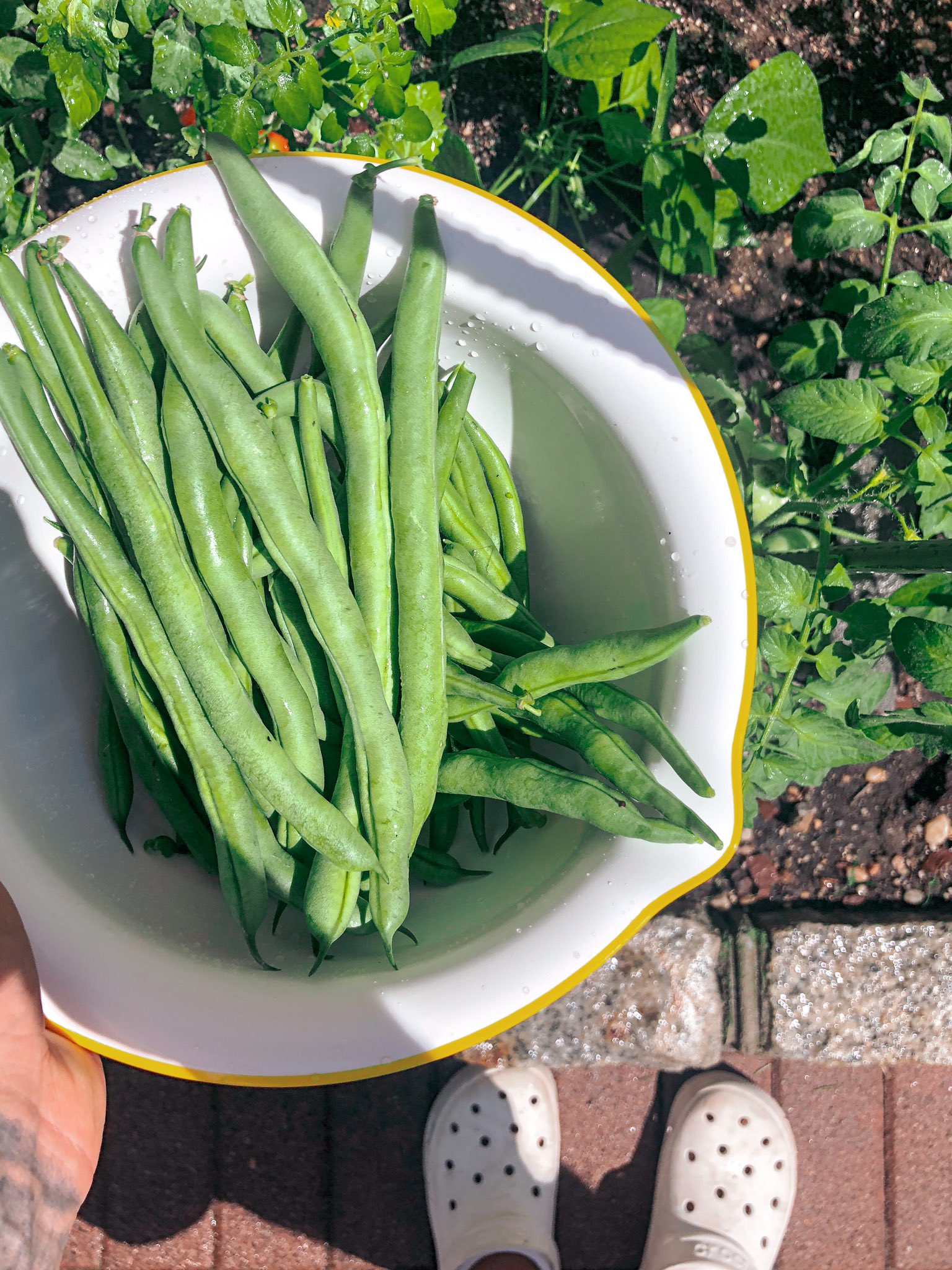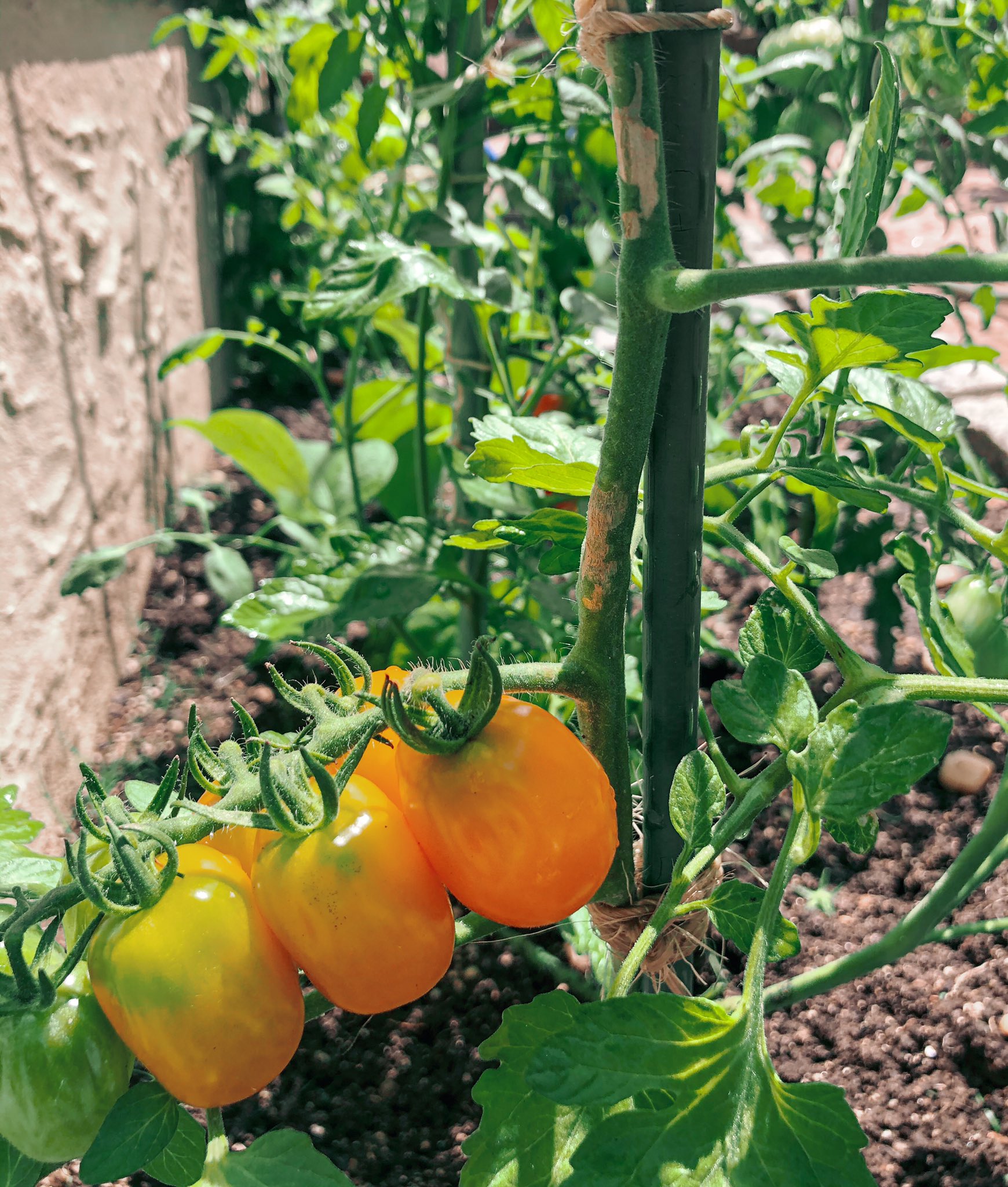 i also added a bird bath to the garden. i think it's a great addition. i really enjoy this aesthetic: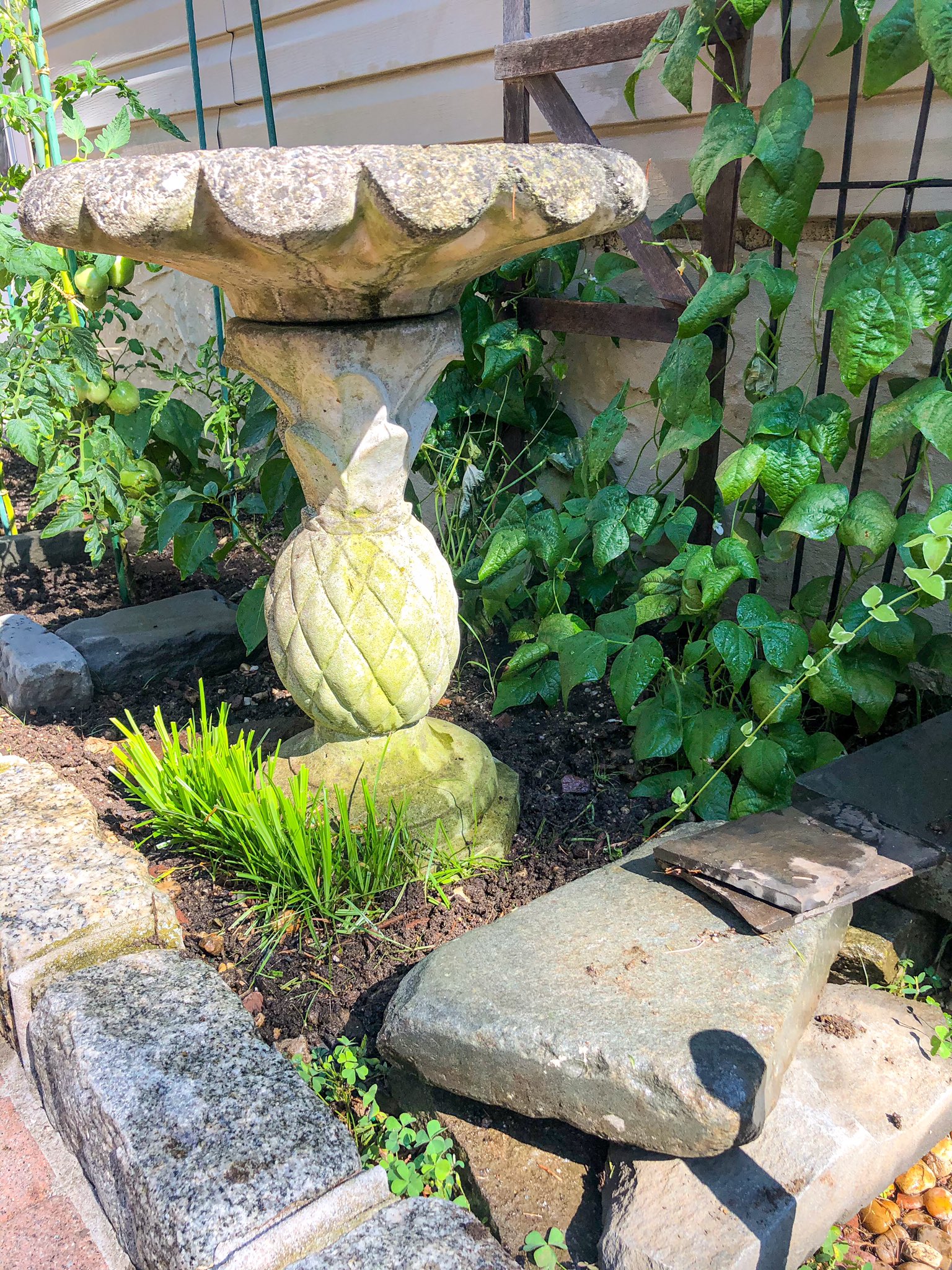 ---
interesting quote i came across
"I have a theory that the truth is never told during the nine-to-five hours."
– Hunter S Thompson
---
that's all for this week.
until next time,
Nick V
ps if you like what you've read, please share with your friends. they can sign up for the list here. also, i always welcome recommendations of any books, podcasts, movies, etc. let me know!
Unsubscribe | Update your profile | PO 7642, Wantagh, New York 11793