Coffee with Nick V 016: Elon the meme god, Luckin Coffee & window seats

as a reminder, I'm @nickvitucci on Twitter👋 and you're receiving this because you subscribed to this newsletter at coffeewithnickv.com or from an article on nickvitucci.com.
---
hello from Long Island, NY –
we're spending the week in Southampton for a quick getaway. the area has some beautiful homes — i plan to take some pictures and share here. i especially like older homes. stay tuned…
this week's newsletter is a quick one. give it a read below, enjoy!
---
interesting things i consumed
Elon Musk, the billionaire memester
Elon Musk's Tesla launched (and immediately sold out) short shorts for sale at $69.420 per pair.
'shorts' refer to people short-selling stocks — basically betting on the price of a share going down. Musk joked that 'Tesla will make fabulous short shorts in radiant red satin with gold trim'. though, we've clearly seen he wasn't kidding. when Tesla reported better-than-expected deliveries during Q2 the stock price skyrocketed and shorts were squeezed.
the description of the shorts from the Tesla online shop:
"Celebrate summer with Tesla Short Shorts. Run like the wind or entertain like Liberace with our red satin and gold trim design. Relax poolside or lounge indoors year-round with our limited-edition Tesla Short Shorts, featuring our signature Tesla logo in front with "S3XY" across the back. Enjoy exceptional comfort from the closing bell."

Tesla now has a larger market cap than Toyota, making it the world's largest auto stock (by market cap).
---
Luckin Coffee fraud
Luckin is one of the fastest growing Chinese startups and is Starbuck's biggest rival in China. it grew quickly from nothing to 4,500 stores and a $12B valuation over 2 years.
in January, notable short sellers were tipped off from an anonymously sent email which included a detailed report building a case for fraud at Luckin.
over 92 full-time and nearly 1,500 part-time staff surveilled the store traffic of 620 stores.
they found that Luckin was inflating its order numbers by 88%.
the company was delisted from the Nasdaq on Monday.
read the whole store here: https://www.cnbc.com/2020/07/06/investing-fraud-at-china-luckin-coffee-fraud-case-warning-for-investors.html
---
The Boron Letters, Gary Halbert
The Boron Letters are a series of letters written by the famous copywriter Gary C. Halbert. in the letters, Gary teaches his son, Bond, nuggets of wisdom about life, business and marketing. i haven't finished the book yet, but i'm really enjoying it so far.
the below screenshot is a highlight of mine from a letter early-on in the series. it illustrates Gary's take on addiction. "road work" (exercise), is a positive addiction because it improves quality of life. he talks a bit about positive addiction being a good thing. he believed health and physical fitness to be some of the most important aspects of life.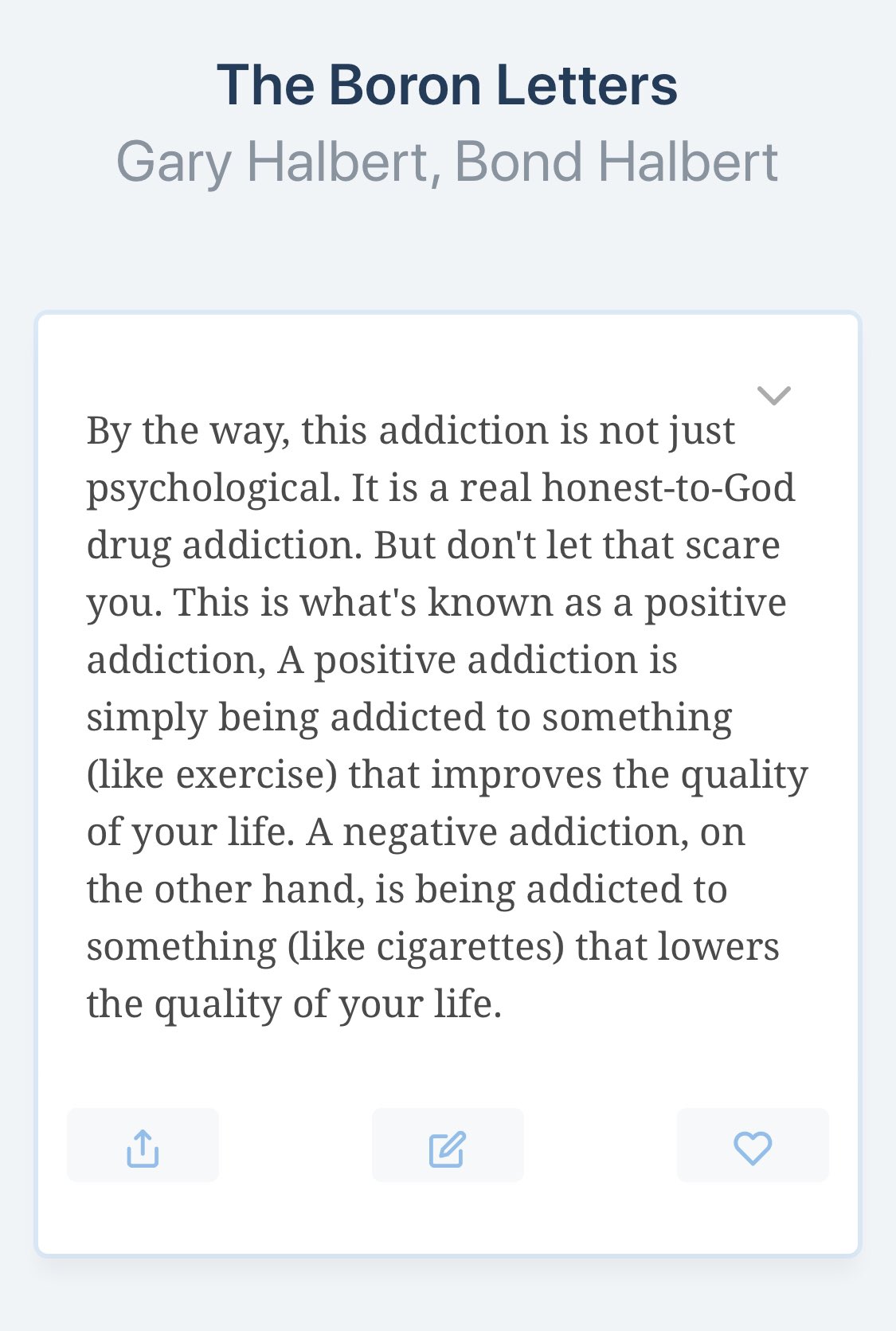 ---
interesting pictures (& weird new obsessions)
window seats. saw someone post this on Twitter and went down a rabbit hole of researching them. they fill the recess of a window and they look extremely cozy. take a look: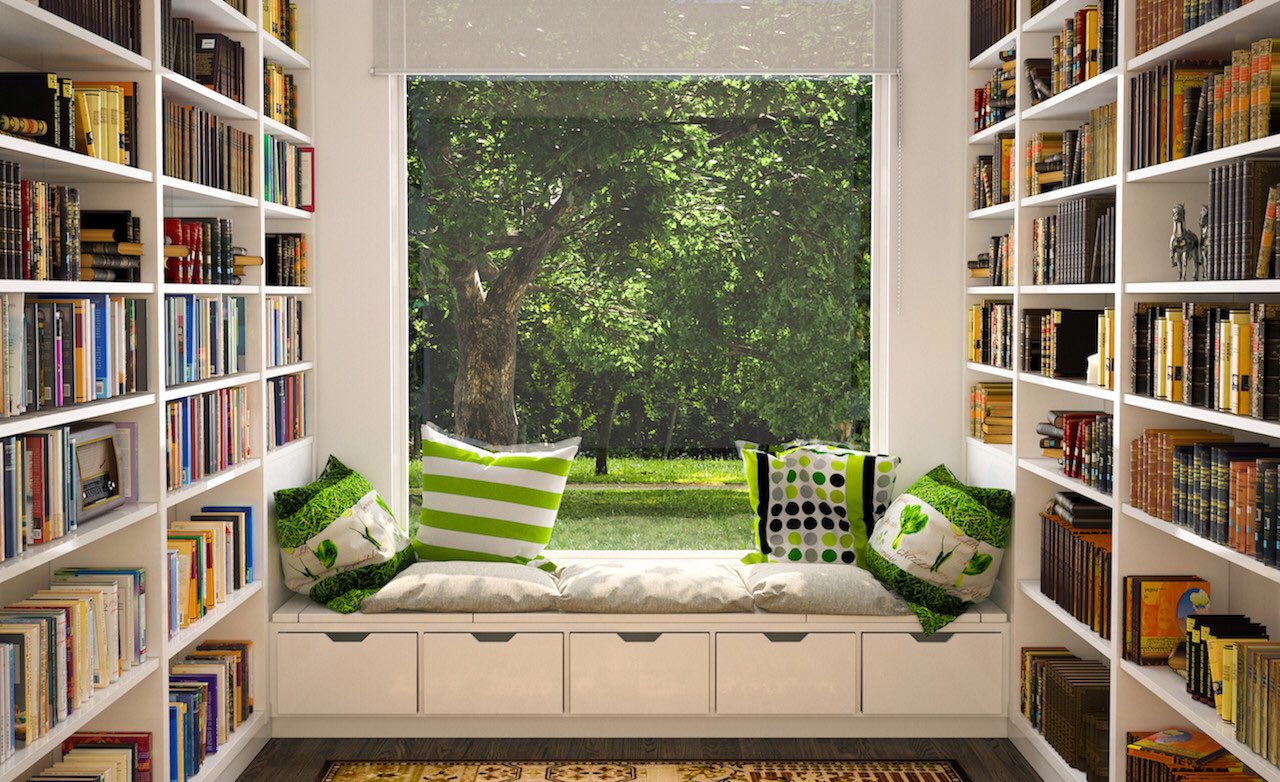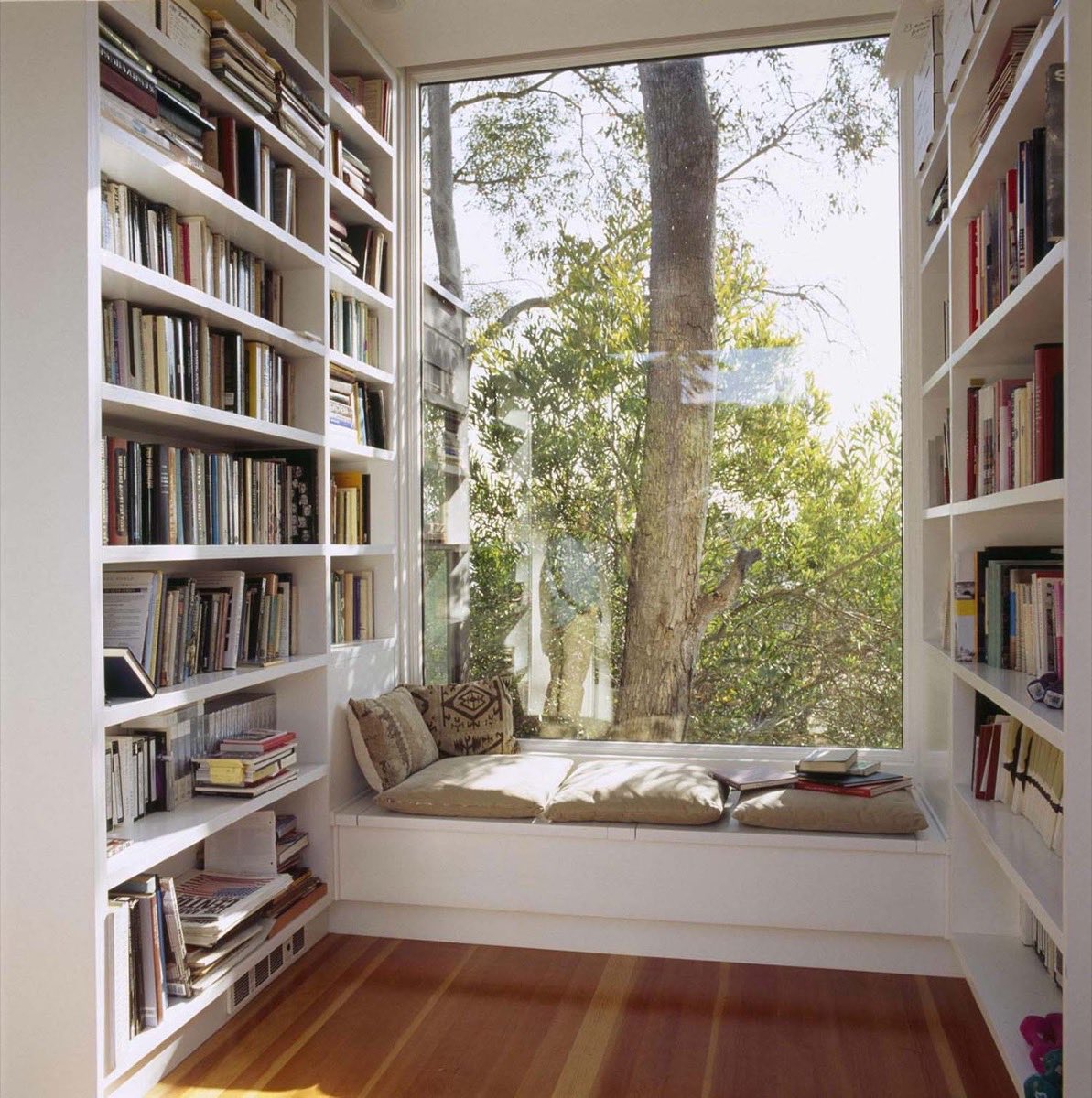 ---
interesting quote i came across
"The greatest glory in living lies not in never falling, but in rising every time we fall."
– Nelson Mandela
---
that's all for this week.
until next time,
Nick V
ps if you like what you've read, please share with your friends. they can sign up for the list here. also, i always welcome recommendations of any books, podcasts, movies, etc. let me know!
Unsubscribe | Update your profile | PO 7642, Wantagh, New York 11793